"Techiia Foundation" handed over a modern surgical lamp to a hospital in Vinnytsia
The most complicated surgical challenges require innovative solutions. That is why the Techiia Foundation purchased the latest Simeon surgical lamp for the Vinnytsia Regional Clinical Psychoneurological Hospital named after academician Oleksandr Yushchenko. Its cost is UAH 515,000.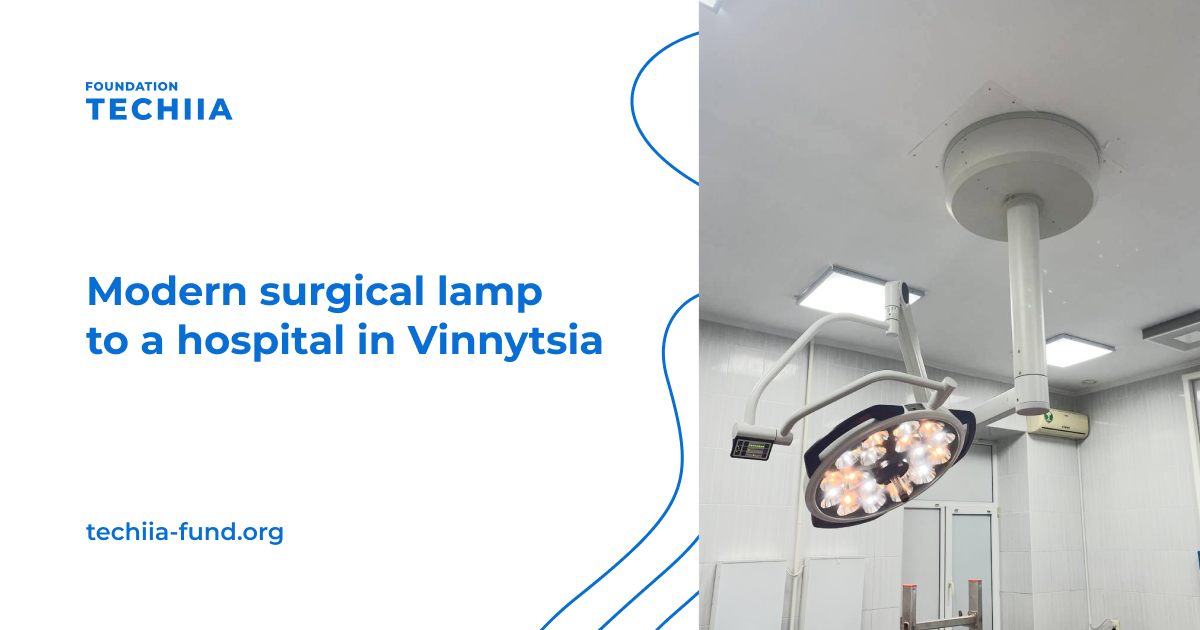 SIMEON lamps with monochrome white light LEDs provide ideal lighting conditions during the most difficult operational situations and have an antimicrobial effect. Their main advantage is that they do not make a shadow, which greatly facilitates the work of surgeons.
"Excellent work of the surgical team is not the only key to a successful surgical intervention, it is also the availability of modern medical equipment. We thank the Foundation for this gift," said the leading neurosurgeon of the hospital, Candidate of Medical Sciences Kostiantyn Horbatiuk.
Vinnytsia Regional Clinical Psychoneurological Hospital n.a. аcademician Oleksandr Yushchenko specializes in qualified polyclinic-consultative, treatment-diagnostic, and highly specialized inpatient medical care for residents of the Vinnytsia region. The key areas are psychiatry, neurology, neurosurgery, medical psychology, and psychotherapy.
Also, this medical institution is a base for the specialization and advanced training of doctors and paramedics, as well as Vinnytsia National Medical University and Medical College.
As a reminder, since 2019, the "Techiia Foundation" as part of the project "Get well soon!" updated equipment in 19 hospitals in 14 cities of Ukraine for a total of UAH 26.8 million. Thanks to this, it was possible to perform more than 10,000 operations and procedures, as well as make 84,000 laboratory tests.