"Support Ukrainian artists!" – Alex Shchebet addressed the world art community
The American photographer called on the world to support artists from Ukraine.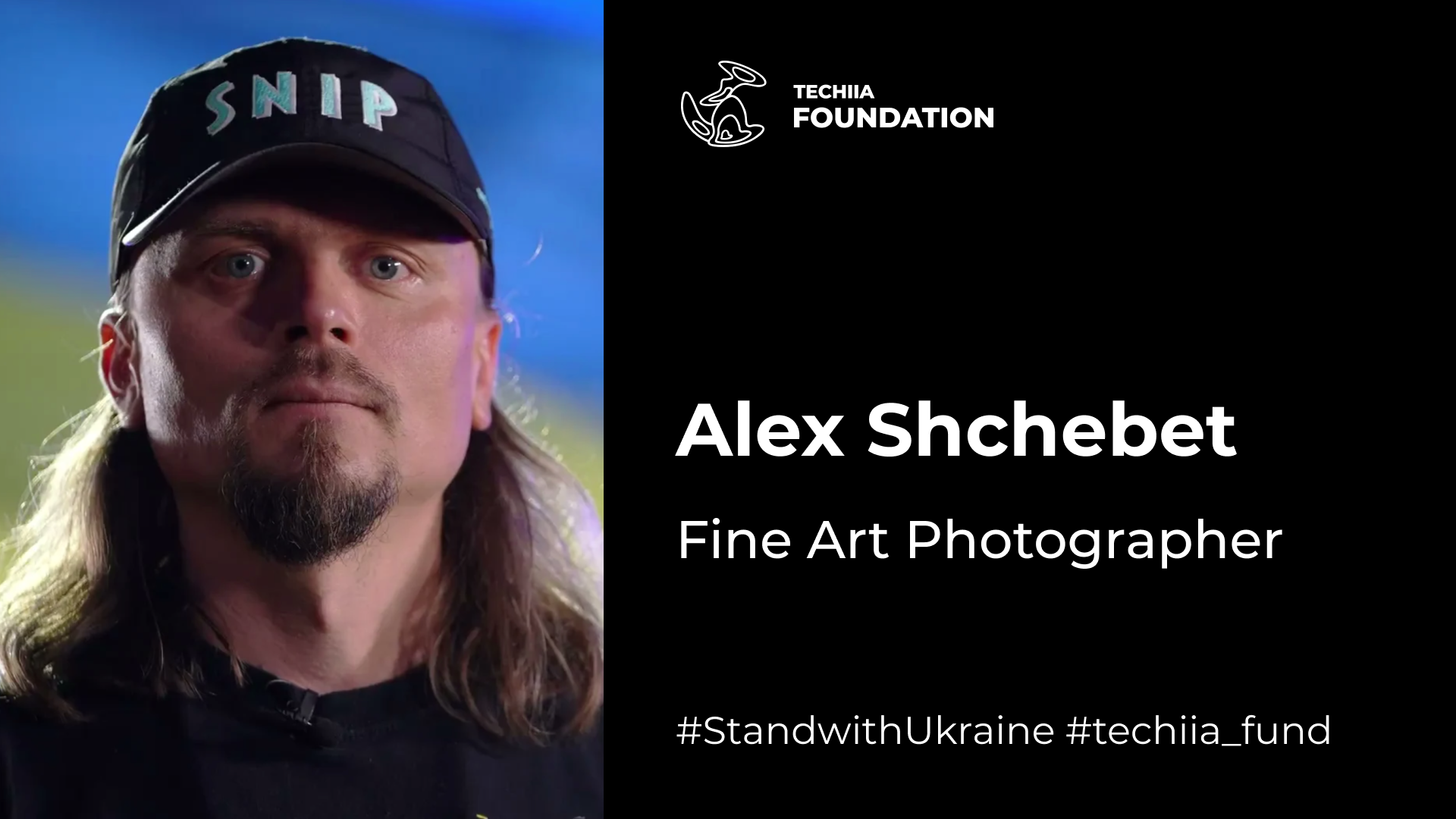 Alex Shchebet is a fine art photographer from California. He collaborated with Vogue, National Geographics, and his works are in many private collections, from Los Angeles to Tbilisi.
"I'm not a political expert, but I understand how hypersensitive creative people are. Particularly, people who were engaged in conflict. During sleepless nights I was thinking how I can help like-minded people in the current situation. In the near future me and my friends will launch an art gallery. I strongly believe in the power of art as an international language. That's why we will represent young Ukrainian artists in our gallery.," said Alex Shchebet in his video address recorded at the invitation of the NGO Techiia Foundation within the #StandwithUkraine initiative.
The photographer called on the creative community to follow his initiative.
"Sooner or later every conflict ends, and people will create a new world. Artists are a big part of this process. Artists need your support now. If you are an art dealer, gallery owner or private collector, please support Ukrainian artists."
It is worth recalling tat at WePlay Esports Arena L.A. at the invitation of the NGO Techiia Foundation within the #StandwithUkraine initiative, videos in support of Ukraine were recorded by model and writer Maye Musk, director Roland Emmerich, Belgian ambassador to the USA Gunther Sleeuwagen, car-sharing business owner Ivan Agapchev and other well-known entrepreneurs and opinion leaders.
Since the beginning of the full-scale invasion of the Russian Federation in Ukraine, the Techiia Foundation has purchased and sent humanitarian aid worth over $21 million (620 million UAH) to the defenders of Ukraine and victims of the war. These are armored means of protection, generators, drones, tactical clothing, equipment and hot meals for the residents of Kyiv and the suburbs.
You can make your contribution via the NGO Techiia Foundation by the following link.