Available to assist in the early hours of disaster: "Techiia Foundation" helped with transportation for the injured during the tragedy in Uman
At 4:20 a.m. on April 28, 2023, russian forces launched a missile strike on Uman during a full-scale invasion of Ukraine. Two russian missiles hit a residential 9-story building, resulting in the death of 23 people, including 6 children. "Techiia Foundation" immediately provided the local hospital with a state-of-the-art Sprint 100 medical stretcher worth 264,000 UAH, which helped evacuate the wounded.
"Over the years of working on the "Get Well Soon!" project, we have established warm contacts with doctors throughout Ukraine. Therefore, we quickly learned that the local hospital urgently needed a modern stretcher. Within an hour, we found the necessary stretcher with X-ray transparent bedding from a medical supplier, and within another hour, it was already helping transport the injured from under the rubble," said Yuna Cheis, Chairperson of the Techiia Foundation NGO.
The modern medical stretcher combines several advanced features that facilitate rapid and safe transportation while allowing for the monitoring of the patient's vital functions. All control elements, including the backrest section adjustment handle, pedals, and lateral barrier unlocking elements, are intuitive and easy to operate, and they can be easily located and quickly adjusted for the required function in critical situations.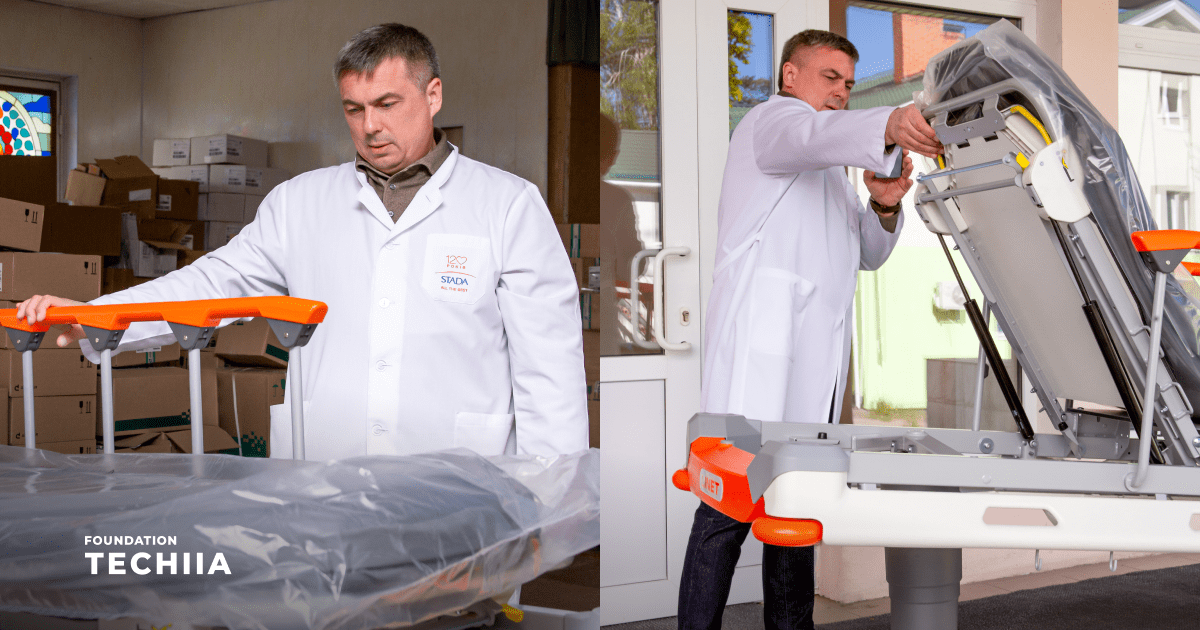 The prominent uniqueness of the stretcher is its ability to perform X-ray examinations and scanning using a C-arm. Specialists can also conduct preoperative investigations on-site without transporting the injured, which is critically important in spinal and cranial injuries.
After the aftermath of the tragedy in Uman was dealt with, the medical stretcher was transferred to the balance of the Cherkasy Regional Hospital. There, it assists doctors in patient transportation.
The Techiia Foundation sincerely sympathizes with all those affected by the terrorist acts committed by russia and will continue to provide Ukrainians with everything necessary for our joint victory!